USA News
5 Palm Beach County school employees arrested for alleged failure to report student's sexual assault – WSVN 7News | Miami News, Weather, Sports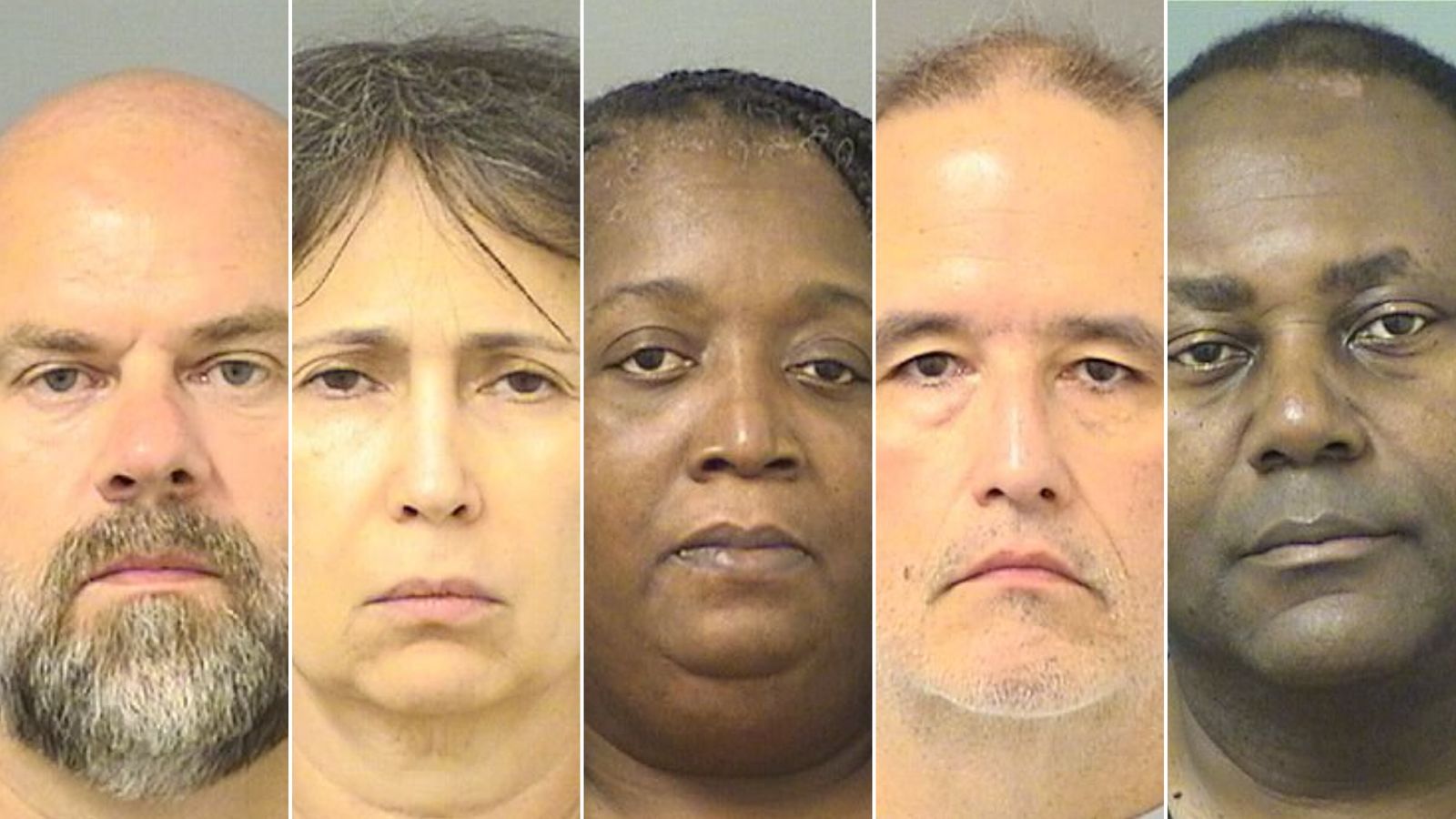 (CNN) — Five Florida school system employees were arrested and charged with failure to report suspected child abuse after being made aware of the alleged sexual assault of a 15-year-old student in 2021, according to criminal complaints in the case.
The school staffers were identified in court records as Palm Beach Central High School Principal Darren Edgecomb, assistant principals Nereyda Cayado de Garcia and Daniel Snider, choral teacher Scott Houchins and former counselor, Priscilla Carter.
They were charged after the girl's father contacted the Palm Beach County Sheriff's Office seeking to pursue criminal charges against each of the staff members who, he said, "were aware of the lewd and lascivious molestation," and "intentionally failed to report the incident to the Department of Children and Families, as mandated by Florida State Statute."
The 15-year-old's parents had previously chosen not to pursue the prosecution of the alleged abusers "because they did not want the matter prolonged in the legal system, which could have potentially inhibited the therapeutic progress" their daughter was making with her emotional health and well-being, a criminal complaint said.
Friend sent letter, document states
According to a redacted affidavit in the case, in June 2021, a second student, a friend of the victim, wrote a letter addressed "To whom this may concern," that expressed concern over her friend's well-being following the alleged sexual assault.
In the letter, she said her friend "had many problems with guys and has been sexually assaulted by two of them. I have witnessed both of them not taking no for an answer." She gave her letter to the chorus teacher, "with confidence he would see it was routed properly," the complaint said.
However, the letter, which "clearly outlined that (the 15-year-old victim) was sexually assaulted," was then passed between leadership at the school, none of whom reported it to the Department of Children and Families, according to the complaint.
The matter did not resurface until the 15-year-old's parents eventually reported the assault to law enforcement in August 2021, court records show.
Employees reassigned
"The allegations involving students occurred off of school property and over a weekend. However, no matter when or where any alleged assault against a student occurs, our policy aligns with the law, which requires all personnel to report suspected abuse," Angela Cruz Ledford, spokesperson for the School District of Palm Beach County, said in a statement.
The district is aware of the arrests of its employees and that they have been reassigned to "positions that do not have student contact," the statement said.
"Our policy aligns with Florida law, which mandates that certain individuals are designated as mandatory reporters. These individuals, which may include teachers, school administrators, counselors, and other school staff, are required to report any suspected cases of child abuse, neglect, or abandonment to the appropriate authorities," the district said in a second statement.
Edgecomb, Carter, Houchins, Garcia, and Snider were arrested Monday and booked into the Palm Beach County Jail but have since been released on surety bonds. CNN has reached out to attorneys for Edgecomb, Carter, Houchins, Garcia and Snider for comment. Garcia's attorney declined to comment.
The-CNN-Wire™ & © 2023 Cable News Network, Inc., a Time Warner Company. All rights reserved.