USA News
A Federal Food Safety Case Reveals Latest New York City Rat Horror Story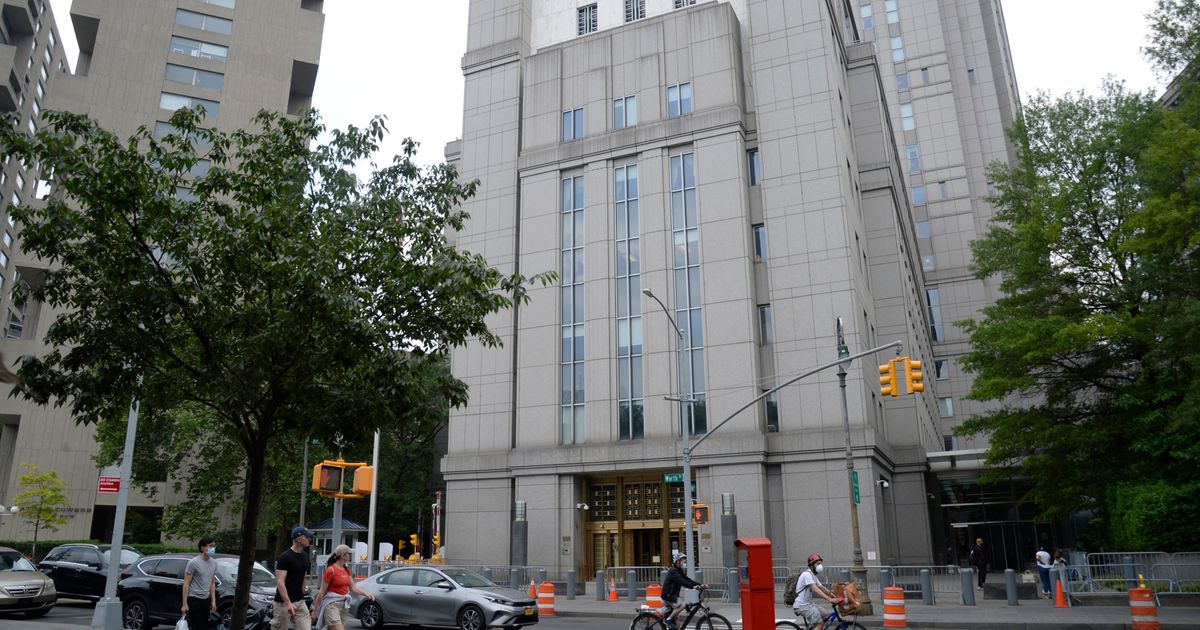 NEW YORK — When federal investigators arrived at a meat and poultry warehouse on Allen Street in Chinatown in April 2022, they found what might have been New York City's best-fed rat population.
Rodents had been feasting on more than 43,000 pounds of meat and poultry inside the warehouse of Ya Feng Trading as if it were an endless buffet.
Rodent droppings littered the facility, including on and around containers of meat. Nesting materials and a dead mouse were found in a walk-in cooler. As one investigator spoke to the warehouse's owner, four 12-inch rodents scurried into a nearby cooler; minutes later, a rat ran up the investigator's leg, according to court papers.
The stomach-turning scene led to a federal lawsuit in which Manhattan prosecutors accused the company of violating laws governing the storage and inspection of meat and poultry. The suit was settled Friday.
While one official said that the meat was definitely being offered for sale "for human consumption," he could not say who the company's customers were or whether any of the meat in the warehouse was actually sold.
The details of the case, made public Friday, immediately entered the pantheon of New York City rat tales. There was the time in 2020 when a man fell through a sidewalk in the Bronx and into a pit teeming with rats, and many New Yorkers have stories of rats making unwelcome appearances from behind apartment walls or emerging from plumbing fixtures. This year, Mayor Eric Adams appointed the city's first rat czar to confront the long-running rodent problem.
Perhaps most famous was Pizza Rat, a large brown rat that went viral after video emerged showing it dragging a large slice of pizza down the stairs to an L line station in Manhattan in 2015.
But it was Meat Rats — and several instances of selling misbranded chicken gizzards, pork spareribs and other meat — that put an end to Ya Feng, which ceased operations at the end of 2022. The lawsuit accused the company; its owner and president, Linmin Yang; and the warehouse manager, Kong Ping Ni, of violating the Federal Meat Inspection Act and the Poultry Products Inspection Act.
To resolve the lawsuit, the company and the two men signed an agreement, known as a consent decree, barring them from any work or business involving meat and poultry that would be regulated by those laws. It was approved Friday by Valerie Caproni, a U.S. District Court judge.
The consent decree was announced by Damian Williams, the U.S. attorney for the Southern District of New York, whose office brought the lawsuit.
After the 2022 inspections, Yang signed a statement, according to court papers, admitting that the company "has a serious rodent issue." But at the same time, he acknowledged — despite his awareness of the problems — that he continued to offer the 43,000-plus pounds of meat and poultry for sale. Later that month, he voluntarily destroyed all of it.
Reached by phone Saturday, Yang said in Mandarin that he had no time to speak to a reporter and abruptly ended the call. Ni could not be reached for comment.