USA News
Brooke, 376-pound gator, recovering after checkup at UF, ear infection diagnosis – WSVN 7News | Miami News, Weather, Sports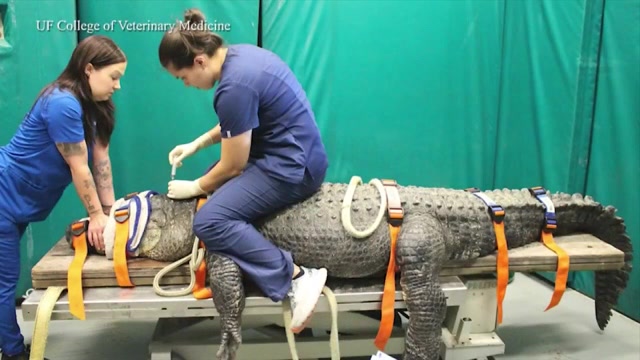 GAINESVILLE, Fla. (WSVN) — An alligator got a medical checkup after he wasn't feeling well.
Brooke, the 376-pound gator, was seen by the University of Florida's Zoological Medicine service team after he started head-rolling in the lagoon where he lives earlier this week.
After making his trip from St. Augustine Alligator Farm to Gainesville, Brooke got a full workup, including a blood draw and CT scan.
Doctors determined he had an ear infection. Brooke is now back at his zoo recovering.
Copyright 2023 Sunbeam Television Corp. All rights reserved. This material may not be published, broadcast, rewritten or redistributed.