USA News
Cardi B Throwing Mic at Fan Sparks Unexpected Debate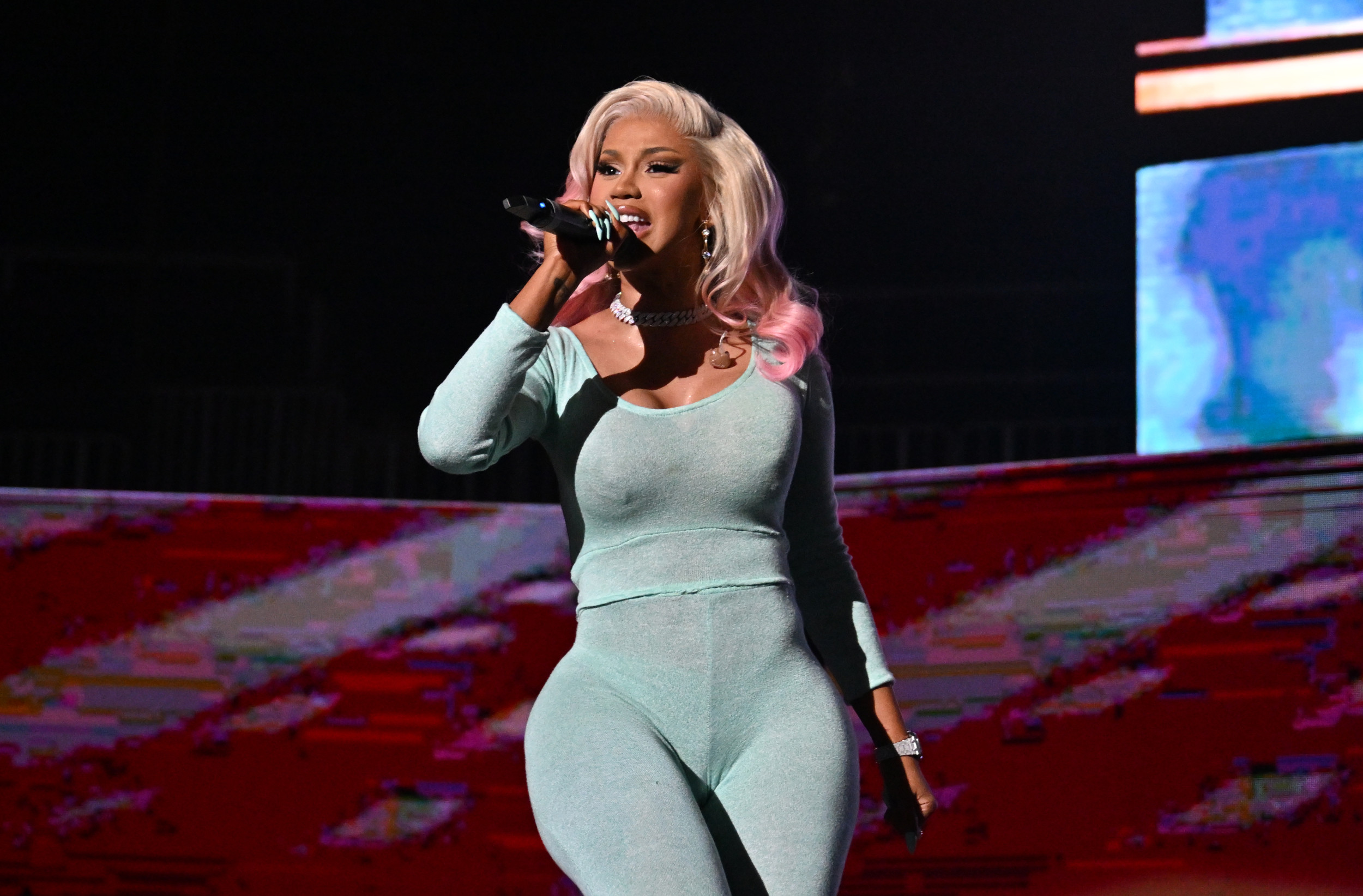 Musician Cardi B's furious reaction to an incident went viral when she was filmed throwing a microphone at a fan, and it started an unexpected debate online about lip-syncing.
The video was captured at a Las Vegas show on Saturday and has already been seen by millions online. It shows a fan throwing their drink at Cardi B, real name Belcalis Marlenis Almánzar, who in turn retaliates by hurling her mic into the audience before shouting something at the person who threw the drink.
Even though Cardi B's mic leaves her hand mid-song, her voice can still be heard singing "Bodak Yellow" on the speaker system, suggesting that she may have been lip-syncing during her performance. Although it is by no means certain.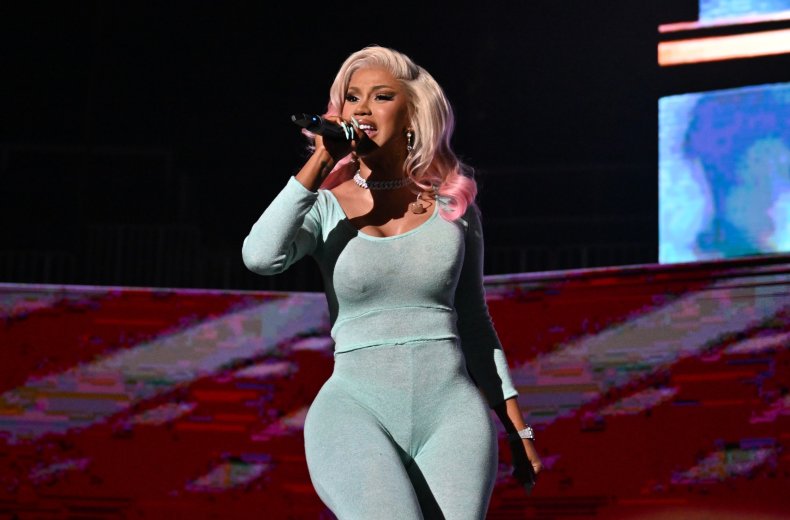 Journalist Benny Johnson shared the video with his 1.7 million followers. He noted how the vocals continued. "The song didn't stop. Y'all listening to an iPad," he said.
Thousands debated the topic with some sticking up for the singer, while others criticized her and compared her to infamous R&B duo Milli Vanilli.
Newsweek reached out to Cardi B's representatives via email for comment on Monday.
"Coincidentally, 34 years ago,[…]Milli Vanilli were caught lip-syncing during their performance 'Girl You Know It's True'. Back then it was a huge issue, and Milli Vanilli was pretty much finished," the popular Twitter user @sphynxbtc wrote.
"Today, it doesn't seem to be as big of a deal, and many of us just assume it's a given that singers aren't actually singing every single word in their live performances. I think in some cases it's understandable for them to get a little audio assistance," Sphynx wrote, sparking the debate among their followers.
Physician Dr. Kat Lindley responded telling @Sphynx that it is definitely a "big deal."
"If you can't sing your songs live, can you even sing? In this day and age with mixing the sound anyone can be a singer. The authenticity matters," she wrote.
From the viral incident, it seems that Carbi B was receiving audio assistance because while her voice continues to play, the mic makes an audible thump when it hits the audience member, suggesting it was turned on to some degree.
Though Cardi B was criticized by many online, others supported her.
"She's a rapper. People care a LOT less when they lip-sync compared to when a singer does [because] the talent lies more in the flow, attitude/vibe, and lyricism than in how the words specifically are delivered," @Luxetired said.
Reddit users also weighed in on the debate, with many going against Cardi B's alleged decision to lip-sync.
"All these morons wasting their money to hear manufactured trash lip-synced," wrote @metalmike556, while @youngestOG said, "what an amazing 'performer.'"
Others on Reddit pointed out that artists these days often have a backing track. "Most artists just use it lightly in the background," wrote @Krisapocus. Agreeing Cardi B wasn't unique in her use of a backing track, @redneckshinobi said, "So not really lip-sync, but doesn't sound good either."