USA News
Costa Coffee Defends Mural Accused of 'Promoting Mutilation' of Girls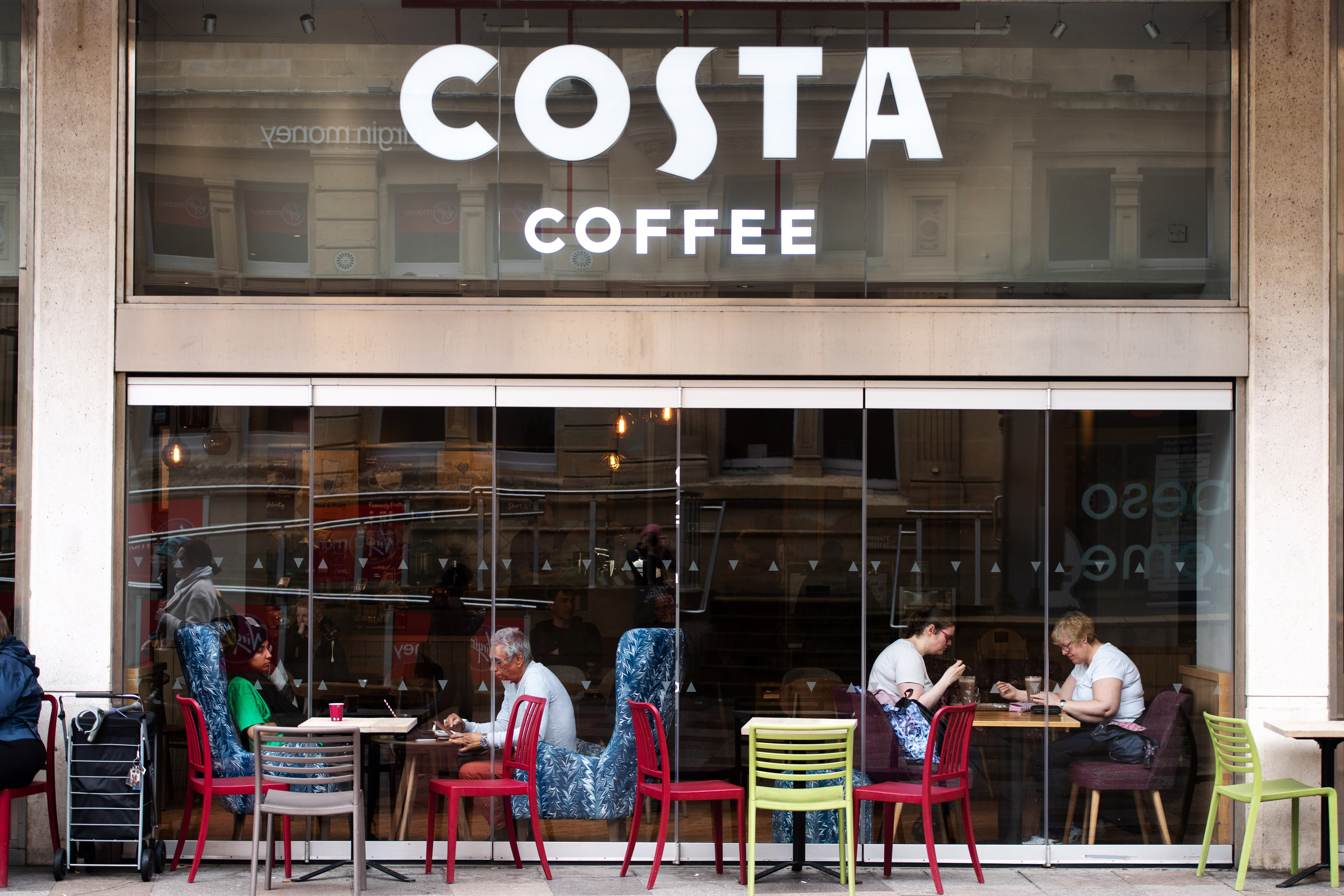 Costa Coffee, a coffee chain in the UK, has defended a mural that has been accused of "promoting mutilation" of girls after social media users posted an image of a Costa Coffee advertisement that appeared to show an individual with scars under their breasts.
"Costa Coffee @CostaCoffee glorifying and promoting mutilation of women's healthy body parts that cause them life long health complications. Looks like Costa wants to be boycotted like Bud Lite," Twitter user @theLGBgroup, wrote in a post sharing a photo of the mural.
In a statement, a Costa Coffee spokesperson told Newsweek that the advertisement is part of a wider mural used to celebrate Pride. The coffee company's Express Van is currently showcasing the mural.
"At Costa Coffee we celebrate the diversity of our customers, team members and partners. We want everyone that interacts with us to experience the inclusive environment that we create, to encourage people to feel welcomed, free and unashamedly proud to be themselves. The mural, in its entirety, showcases and celebrates inclusivity," the Costa Coffee spokesperson told Newsweek.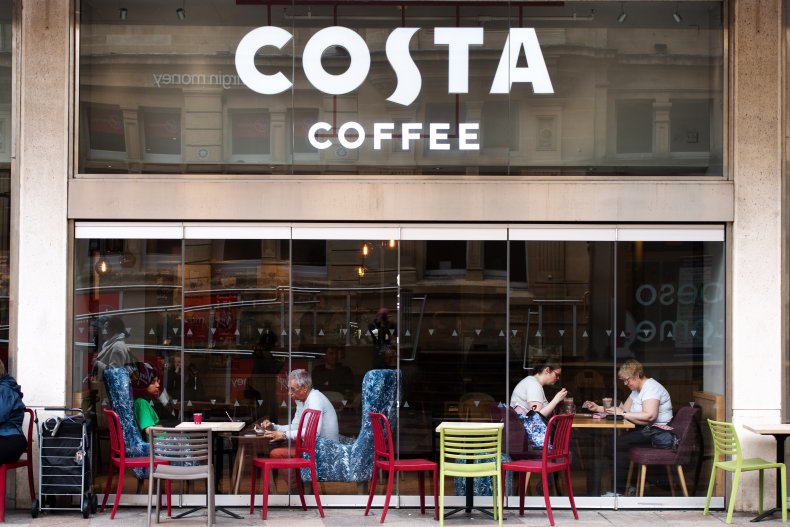 The statement by the spokesperson comes shortly after a number of Twitter users criticized Costa Coffee and called for boycotts against the coffee chain for the mural.
"Dear @CostaCoffee, Could you kindly explain why you are glorifying irreversible surgery performed on healthy breasts of women for a mental health condition?" Twitter user James Esses wrote.
Twitter user Laurence Fox wrote, "Dear @CostaCoffee You are promoting the mutilation of healthy young girls. I hope you are boycotted out of existence. #BoycottCostaCoffee."
Twitter user Julia Hartley-Brewer wrote "Ugh. That is absolutely HORRIBLE @CostaCoffee. Celebrating women who cut off their healthy breasts is just grotesque. I will never set foot in your coffee shops again. #BoycottCostaCoffee."
Twitter user Paul Golding also criticized the mural and said, "Costa Coffee glorifying irreversible surgery performed on breasts of women! #BoycottCostaCoffee."
On the other hand, some Twitter users showed support for Costa Coffee such as user Nairn McDonald FRSA who wrote, "Watching idiots sharing #BoycottCostaCoffee because Costa put a Trans-Man in their art work is exposing so many transphobes. Bravo @CostaCoffee for being truly inclusive. To the Transphobes…I look forward to my Costa being quieter without you."
Earlier this year, Bud Light faced a similar boycott after the beer company partnered with transgender influencer and activist Dylan Mulvaney.
The Bud Light boycott first began in April after Mulvaney posted a video showing a custom Bud Light can she received in an effort to promote her transition to womanhood.
Since the boycott began, Bud Light has seen a decline in sales over the past several months and the company recently announced they were laying off hundreds of employees in the U.S.
Mulvaney said after the backlash that she was disappointed in Bud Light's response, saying, "I was waiting for the brand to reach out to me but they never did and for months now I've been scared to leave my house…for a company to hire a trans person and then not publicly stand by them is worse in my opinion than not hiring a trans person at all."