USA News
Emmy Awards postponed due to Hollywood strikes | Ents & Arts News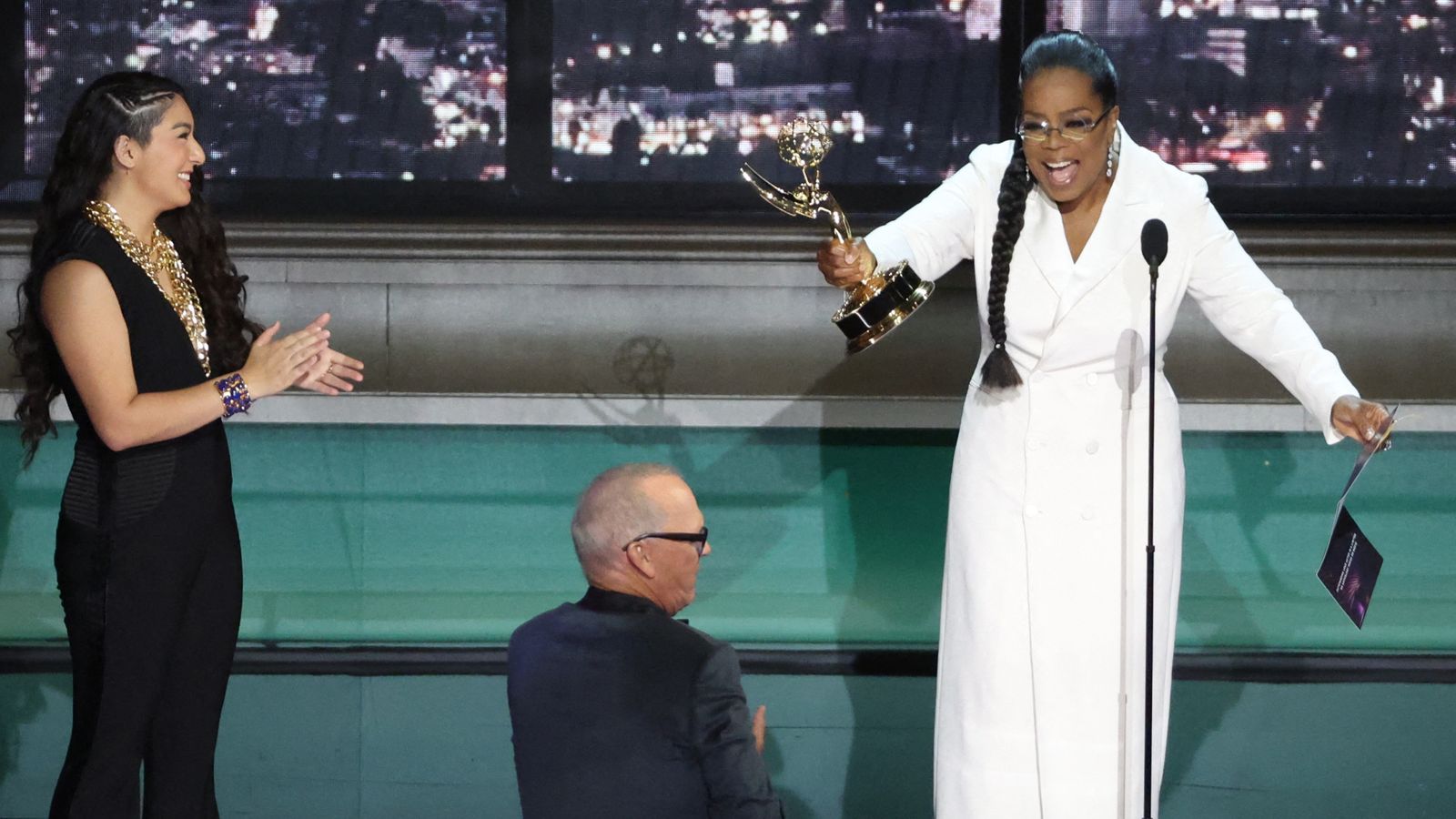 This year's Emmy Awards ceremony has been postponed, Sky News understands.
It was supposed to go ahead on 18 September but will now be pushed back – possibly until January, according to a source close to the plans.
They said the dual writers' and actors' strikes are the reason behind the postponement.
The Emmys recognise the best in US and international television and are among Hollywood's most prestigious awards shows.
Fox Corporation, which is due to air the ceremony, would not comment.
Some 1,500 screenwriters, represented by the Writers' Guild of America (WGA), took to the picket line when their contract ran out with major studios and streaming giants in May.
SAG-AFTRA, the union which represents approximately 160,000 actors, also announced strike action on 14 July after its contract expired and studios refused to meet its demands.
Read more:
Why are stars walking out?
Actors announce strike as Oppenheimer stars walk out of premiere
Margot Robbie would join actors' strike

It is the first time in 63 years that a dual strike in Hollywood has occurred and the walkouts threaten to grind the industry to a halt.
Both unions are pushing studios for fair pay and guarantees that artificial intelligence will not threaten jobs.
As well as not filming, actors have pledged to stop promoting finished productions.
Stars such as Dwayne Johnson, Matt Damon, Margot Robbie and Succession's Brian Cox are among those who have come out to publicly back the strikes.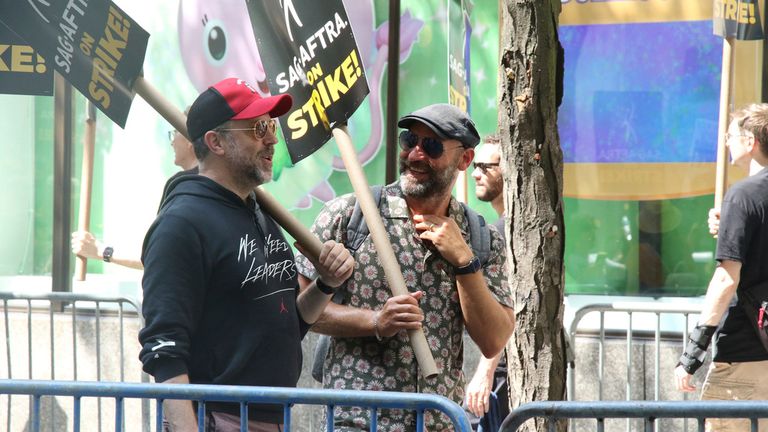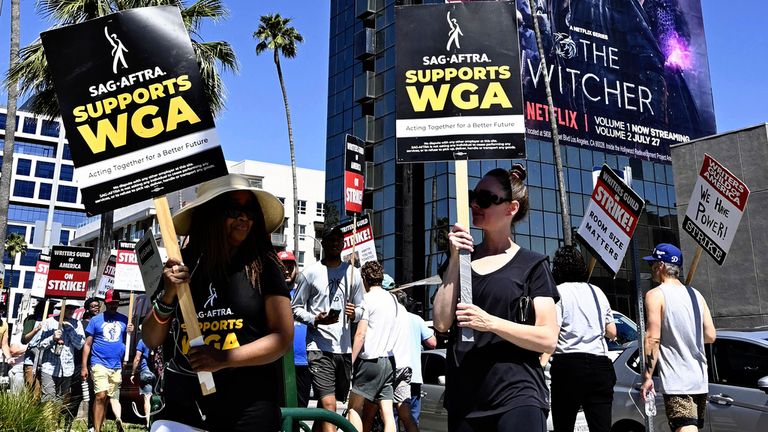 The streaming boom – which provides the bulk of TV actors' work – is a big factor in the dispute.
Series have become shorter, breaks between seasons longer, and unions say that although budgets are rising it is not being reflected in the money going to performers.
Click to subscribe to the Sky News Daily wherever you get your podcasts
Residuals – payments for the reuse of credited work – are also much smaller on streamers compared with broadcast TV rates.
It is unclear how long the strikes will last but if a deal is not reached soon, film releases may be delayed and some television shows could go off air.
Numerous film festivals leading into awards season could also be hit.