USA News
How Union Officials Turn Into 'Union Busters'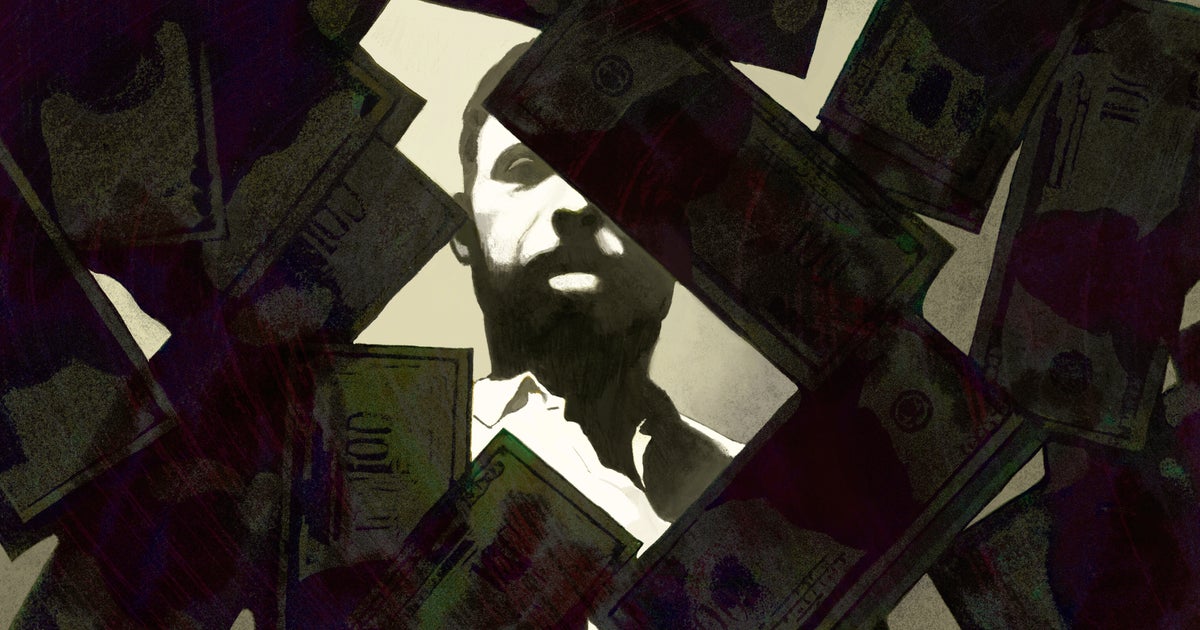 Joe Brock gets a lot of calls from employers in distress. The 62-year-old works as a "union avoidance" consultant, so companies come to him when their workers are on the verge of organizing. He hears from employers of all stripes who want to stay union-free — hospitals, retailers, manufacturers. But it's no coincidence that many who want Brock specifically are squaring off with the Teamsters.
After all, Brock used to be an elected Teamsters official in Philadelphia. The son of a union leader, he served as president of Teamsters Local 830 before he lost a contentious election and was ousted from office. Since then, he has been working union campaigns from the other side. He belongs to a prolific subgroup of "persuaders" who were once part of the labor movement but now work against it as consultants-for-hire.
"I'm a traitor, right?" he said in an interview. "I'm not ashamed of it.
There is no denying a certain turncoat aspect to the "union busting" industry, as unions derisively call it. Many persuaders come out of corporate human resources or labor relations. But union defectors can be especially attractive to employers because of their knowledge of particular unions and their experience in running workplace campaigns. Brock boasts that he knows unions "more than they know themselves."
"That's why former union-side people are so valued in this field," he said. "We know campaigns, and the employees tend to believe us. The good ones don't need to lie."
Some of these consultants found their way to the employer side after being politically sidelined. A few turned up campaigning against unions within months or even weeks of leaving their unions. One was apparently hired away by an employer he was in the middle of organizing. Whatever the circumstances of their break with labor, their new line of work offers better financial prospects.
Employers pay Brock's firm upwards of $3,000 per day, plus expenses, for each consultant who works on a campaign, according to Labor Department filings. Brock goes into workplaces himself as a persuader, but he can make additional money by subcontracting other consultants onto a job. A good contract can run into the hundreds of thousands of dollars.
John Logan, a labor studies professor at San Francisco State University who has researched the labor consulting world, said former union employees probably comprise a minority of the industry. But for logical reasons, he said, the field will always attract players with union pasts.
"If it's not an issue of principle for you, and this is your only area of expertise, you can make a good living on the other side."

– John Logan, San Francisco State University
"If it's not an issue of principle for you, and this is your only area of expertise, you can make a good living on the other side," he explained. "Your former background as a union official or organizer is actually a marketable thing: 'We know where the skeletons are and how they operate.'"
Brock doesn't deny how profitable his latter-day career can be. "It's ridiculous what we make," he said of persuaders. He doesn't apologize for it, either.
"I make good money doing what I do," he said. "But the reality is, if it were at odds with my conscience I wouldn't do it."
'I Was Scouted Out'
Like Brock, several persuaders previously worked as Teamsters, according to Labor Department records and documents obtained from the National Labor Relations Board through record requests.
As a child, Simon Jara tagged along with his Teamster father to union meetings and volunteered for the local, and later organized for one of the union's local affiliates, he once testified during a 2012 labor board hearing. He made no apologies for switching sides and going to work against organized labor: "I was selling a product that I wasn't able to use myself," he said of his union days. (Jara couldn't be reached for comment.)
The former organizer was working for a leading union-avoidance firm within weeks of leaving her union.
Charlie Stephenson was a Teamsters truck driver before going to work for the union as an organizer and business agent. He later started his own consulting firm and helped employers counter union campaigns. During a 2018 labor board trial, Stephenson maintained that his job as a consultant was not to defeat the union effort but to "educate" workers on the law ― an assertion the judge found "preposterous."
Evelyn Fragoso worked as a Teamsters organizer until her local declined to renew her contract in August of 2011, according to her testimony in a 2012 board hearing. Within weeks, Fragoso was working for a leading union-avoidance firm and riding along with truck drivers who were considering joining the Teamsters. Explaining her break with her old union, she testified, "We had our differences." (Fragoso didn't respond to an interview request.)
Former Teamster Michael Ciabattoni resigned from his Delaware union local and agreed to pay back $7,000, spending for which the union alleged he had no backup documentation, according to Delaware court records. The U.S. attorney's office declined to pursue any charges after reviewing the allegations, and Ciabattoni's lawyer asserted in court that his client had been politically railroaded.
"I hate union-busters. … [A] union-buster would tell you unions are bad, they've outlived their usefulness. Neither one is true," he said in a deposition as part of a lawsuit against his old union. "However … the organization is only as good as its leadership no matter how just and wholesome the foundation is."
San Francisco State's Logan said it makes sense that some management-side consultants might come out of the Teamsters, one of the biggest labor groups in the U.S., with 1.2 million members. He notes that the union is decentralized and has hundreds of local affiliates that employ their own staff, each with its own turnover. At the same time, most years the Teamsters run more private-sector union elections than any other labor group.
A Teamsters spokesperson said the former officials who made the switch seem to be motivated by money. "It really brings into question what their values were, if they ever had any to begin with," the spokesperson said. "There's other jobs out there."
Plenty of other unions have seen members or staffers go to the other side. Keith Peraino was working for a New York nurses union when the hospital he was organizing poached him, according to a 2008 labor board case. An administrative law judge wrote that most of the nurses learned after they filed for an election that Peraino "was now working at the facility in the campaign against the union." (Peraino couldn't be reached for comment.)
Former union official Mike Rosado said he never intended to become a persuader. He spent years as an organizer and elected official at a local affiliate of the Laborers' International Union of North America, or LiUNA. But late in Rosado's 15-year stint, LiUNA took on oversight of the local amid concerns of financial irregularities.
Trustees of the union's pension and welfare funds sued Rosado and other officials, alleging a scheme of no-bid contracts and no-show jobs. Rosado said in an interview that he admitted no wrongdoing in a settlement, but it marked the end of his union career.
"I felt like a victim. … So I decided to take a year off work," said Rosado, who retired last year. "I was laying on the beach in South Jersey, and I got a call from labor attorneys asking me if I wanted to do consulting work. So I was scouted out. I said, 'Alright.'"
A Profitable Career Change
Few persuaders have leveraged their union history as well as Brock.
Brock's father was a truck driver at Coca-Cola and a shop steward for Teamsters Local 830 in Philadelphia who later became the union's top officer. The young Brock soaked up his dad's Democratic, pro-labor politics and became a Teamster in 1979, working as a Coca-Cola fleet mechanic. He rose to become president of his father's union in 2001, and later led workers out on strike at the bottling plant.
His failed bid in 2006 for Local 830's highest position, secretary-treasurer, led to his estrangement from the union. He would not discuss the election because it was the subject of a lawsuit and settlement, but court documents paint a feud filled with the sort of ugly internal union politics that persuaders make a point of sharing with workers.
Brock accused his political opponents of carrying out a "campaign of personal vilification and harassment," including alleged threatening phone calls. The competing slate claimed Brock misappropriated the election voter list and misused his position as president to secure a favorable line of credit for printing campaign materials. They passed out a flyer saying Brock was found "guilty of theft" ― a reference to an internal union hearing led by his opponents, not a criminal proceeding. Brock called it libel.
He lost by 34 votes and claimed the flyer had helped sink his candidacy, according to court records. The Labor Department dismissed Brock's claims that the Teamsters had failed to run a fair election. He testified that he was unable to find another job covered by Local 830.
Brock formed a limited liability company and started taking union-avoidance assignments from the Labor Relations Institute, a firm that's often the first stop for new persuaders. He says he struggled with the idea of being a traitor to the cause. "At first, I resisted doing it," he said.
But Brock said he spoke with another union official-turned-persuader who assured him he could improve workplaces as a consultant, by finding out why workers want a union and convincing employers to make changes to head off the organizing effort. Framing his new line of work in such a way, Brock says he received a blessing from his staunchly pro-union father, who died in 2011.
Most workers, Brock said, have legitimate reasons for trying to organize.
"It's typically management's fault. They treat [workers] like shit. They don't pay them fairly. They're always taking."

– Persuader Joe Brock
"It's typically management's fault. They treat them like shit. They don't pay them fairly. They're always taking," he said. "In the name of keeping a union out, my experience is a lot of employers will make some change. And if they don't make the change then they get a union, whether it's this time or next time."
In one of his first years as a consultant, Brock pulled in around $180,000, well above his old $93,000 salary as a Teamsters president, according to his deposition. It appears his earning abilities have only improved with more time in the field. The Michigan hospital Beaumont Health paid Brock's firm more than half a million dollars for him and another consultant to deal with a union campaign by nurses in 2020, according to Labor Department filings.
Workers who have encountered consultants like Brock don't necessarily share his view that persuader work fosters positive workplace relations. Erik Forman tried to unionize his Jimmy John's sandwich shop in 2010, at a time when a fast-food union was virtually unheard of. Brock and another consultant were brought in to speak with workers.
"For the folks who voted 'no,' they weren't voting against the union so much as they were voting against working in a war zone."

– Erik Forman, union organizer
"For the folks who voted 'no,' they weren't voting against the union so much as they were voting against working in a war zone," said Forman, who is still a labor activist. "And I get it. You show up for work to clock in and find out you're going to have to endure 30 minutes of Joe Brock saying the union just wants your dues money."
Union supporters sometimes confront Brock when they learn of his union history. Forman said he and other Jimmy John's workers taunted the consultant as a "sellout" and disrupted his meetings in annoying ways, once by loudly crinkling bags of potato chips throughout his speech. (Brock didn't recall the incident.) But in the end, workers voted 87 to 85 against unionizing, with the campaign falling just short of making history. Years of litigation ensued regarding the firing of union leaders, including Forman.
"It's hard to begrudge anybody for what they have to do for a living," Forman said. "But I don't think anybody has to become a union buster."
A $1 Million Union Election
Many persuaders share a general cynicism about unions and their ability to improve things. As Brock claimed, "I do give a shit about working people. I don't think unions do, generally." But that point of view is increasingly out of step with the American public, which broadly supports organized labor as a countervailing force to corporate power. Unions now enjoy an approval rating above 70%, according to Gallup.
Petitions for union elections have shot up recently, amid an organizing surge at Starbucks, Trader Joe's and other big employers.
Union membership may be hovering near a historic low in the U.S., but there is no shortage of work for consultants like Brock, in part due to workers' appetite to bargain collectively. Petitions for union elections have shot up recently, amid an organizing surge at Starbucks, Trader Joe's and other big employers. Brock's old union, the Teamsters, has new, more militant leadership that promises to tap into this excitement and organize more aggressively.
It's not clear yet whether these efforts will ultimately lead to long-term gains for workers and organized labor. But the limits may have more to do with employer intransigence than anything else. As Brock noted, "I don't see Amazon ever agreeing to a contract. Or Starbucks." His success as a persuader depends on conveying that skepticism convincingly to workers.
He doesn't always prevail. Earlier in the pandemic, Brock took an assignment at Maine Medical Center in Portland, where a staffing shortage and the COVID-19 crisis had stretched many nurses and other employees to a breaking point. The hospital hired Brock in apparent hopes that he and his chosen persuaders could sway the workers against joining the Maine State Nurses Association.
The nonprofit hospital paid Brock's firm nearly $1 million over the course of six months in 2021, according to Labor Department records. The nurses still voted for the union, 1,001 to 750.
Although he revels in the competition of union campaigns, Brock said the results didn't bother him.
"I usually win these campaigns. … I don't care when I lose," he said. "The ones I lose, it's the employees' decision."