USA News
Leading anti-abortion group rips DeSantis for not pushing for national ban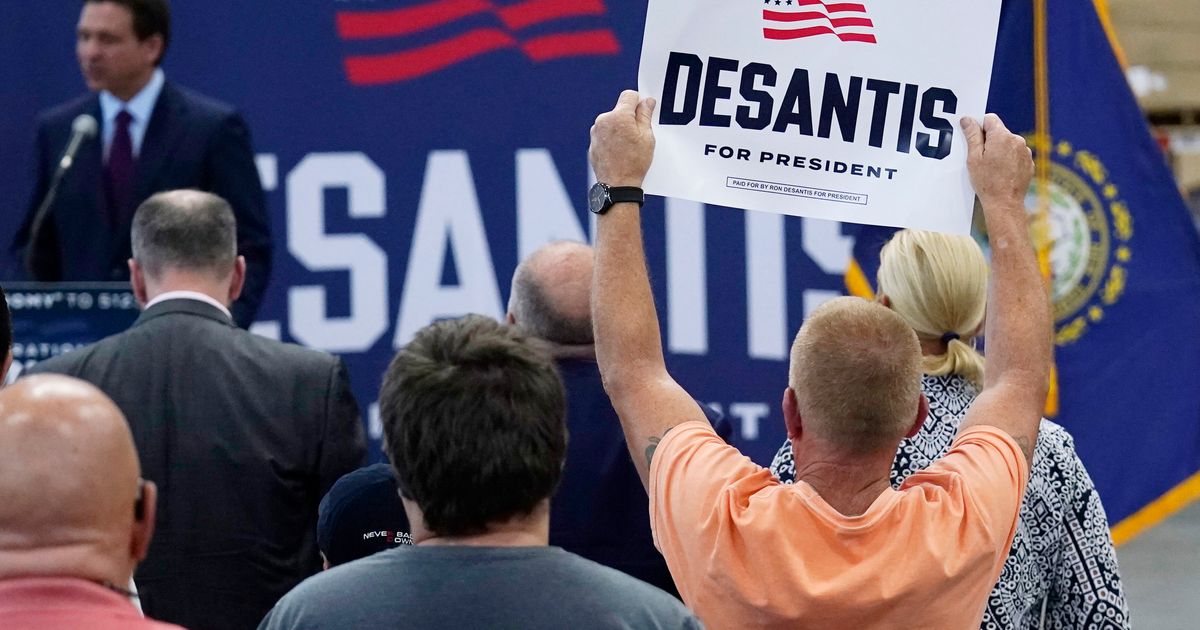 CHICAGO (AP) — A leading anti-abortion organization criticized Republican Ron DeSantis on Monday for not supporting a national ban on the procedure, calling the Florida governor's position "unacceptable" as he seeks the GOP nomination for president.
The president of Susan B. Anthony Pro-Life America, an influential player in conservative politics, took issue with DeSantis' statements in a recent interview in which he declined to back a national abortion ban. SBA President Marjorie Dannenfelser said the anti-abortion movement and Americans across the U.S. deserve a president who will "boldly advocate" for a ban on abortion at 15 weeks of pregnancy.
"A pro-life president has a duty to protect the lives of all Americans. He should be the National Defender of Life," she said. "Gov. DeSantis's dismissal of this task is unacceptable to prolife voters. A consensus is already formed. Intensity for it is palpable and measurable. There are many pressing legislative issues for which Congress does not have the votes at the moment, but that is not a reason for a strong leader to back away from the fight. This is where presidential leadership matters most."
DeSantis' campaign called the statement unjustified.
"Governor DeSantis delivers results and acts, especially when it comes to protecting life. He did so in Florida by signing the heartbeat bill and will be a pro-life president," Press Secretary Bryan Griffin said. "He does not kowtow to DC interest groups. This unjustified attack on him is another example of the DC political games that have seen conservatives falter in Washington while Governor DeSantis has produced unmatched conservative victories in Florida."
Susan B. Anthony Pro-Life America was responding to a recent interview in which Megyn Kelly asked DeSantis if he would support a national abortion ban. The U.S. Supreme Court last year overturned Roe v. Wade, the roughly 50-year-old ruling that established a federal right to abortion. Susan B. Anthony has said it would not support any White House candidate in 2024 who did not at a minimum support a 15-week federal ban.
In the interview, DeSantis noted he signed legislation in Florida to ban abortion at six weeks of pregnancy but suggested that individual states should decide the issue. He said he is "pro-life" but added that he is "running on doing things that I know I can accomplish."
The criticism from a powerful organization comes at a tenuous time for DeSantis, who is seen as the top rival to former President Donald Trump for the GOP presidential nomination, but who has been running a distant second to Trump in public polling. DeSantis' campaign has been working in recent weeks to improve his trajectory and reboot his campaign, including cutting staff.
He is not alone in drawing criticism from Susan B. Anthony Pro-Life America, however. The group also was critical of Trump for not supporting the 15-week federal ban.
Trump has defended that position, noting he appointed the Supreme Court justices who made it possible for Roe v. Wade to be overturned.
Some other Republicans seeking the nomination support the national ban. Former Vice President Mike Pence said he would go further, endorsing a ban at six weeks of pregnancy, or before some women know they are pregnant.
He told The Associated Press that abortion should be banned when a pregnancy isn't viable — a standard that would force women to carry pregnancies to term even when doctors have determined there is no chance a baby will survive outside the womb.
___
Associated Press reporter Michelle L. Price contributed from New York.