USA News
Mark Zuckerberg's Twitter Clone Has Lost Half Its Users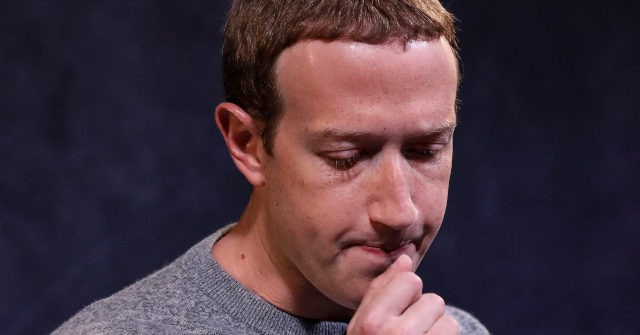 Mark Zuckerberg's new social media platform, Threads, has suffered a massive setback as the Facebook-owned platform hoping to be a "sanely run" Twitter alternative has lost at least half its users. Zuckerberg said, "If you have more than 100 million people sign up, ideally it would be awesome if all of them or even half of them stuck around. We're not there yet."
BBC News reports that in a recent call to employees, Zuckerberg revealed that Threads, which was designed to compete with Twitter as a "sanely run" platform, initially attracted over 100 million users within five days of its launch. However, the platform has since struggled to retain its user base. "If you have more than 100 million people sign up, ideally it would be awesome if all of them or even half of them stuck around. We're not there yet," Zuckerberg stated.
The Facebook CEO described the situation as "normal" and expressed optimism about the platform's future. He anticipates that user retention will improve as new features are added to the app. Threads has previously faced criticism for its limited functionality, particularly concerning the display of posts and available content.
Chief Product Officer Chris Cox shared that the company is now focused on adding more "retention-driving hooks" to draw people back to the platform. One such strategy involves "making sure people who are on the Instagram app can see important Threads." The two platforms are closely tied, with Threads requiring users to have an Instagram account for sign-up.
In the same call, Zuckerberg also discussed Facebook's ambitious bet on a yet-to-be-created virtual reality world, known as the Metaverse. He stated that work on the augmented reality (AR) and virtual reality (VR) technology that would power it was "not massively ahead of schedule, but on track." However, he did not anticipate the Metaverse going mainstream until the next decade.
Breitbart News recently reported that Facebook has racked up massive losses in developing hardware and software for the Metaverse.
CNBC reports that the Facebook division in charge of creating virtual and augmented reality technologies for the metaverse, Reality Labs, has announced a startling operating loss of $3.7 billion for the second quarter, increasing is losses to nearly $21 billion since the beginning of 2022.
In a lighter moment, Zuckerberg addressed the possibility of a cage fight with fellow tech titan Elon Musk, a topic that has been making headlines. While both men had previously expressed interest in the bout, Zuckerberg admitted he was "not sure if it's going to come together."
Read more at BBC News here.
Lucas Nolan is a reporter for Breitbart News covering issues of free speech and online censorship. Follow him on Twitter @LucasNolan