USA News
McConnell fell and "face-planted" getting off an plane days before freezing at news conference: NBC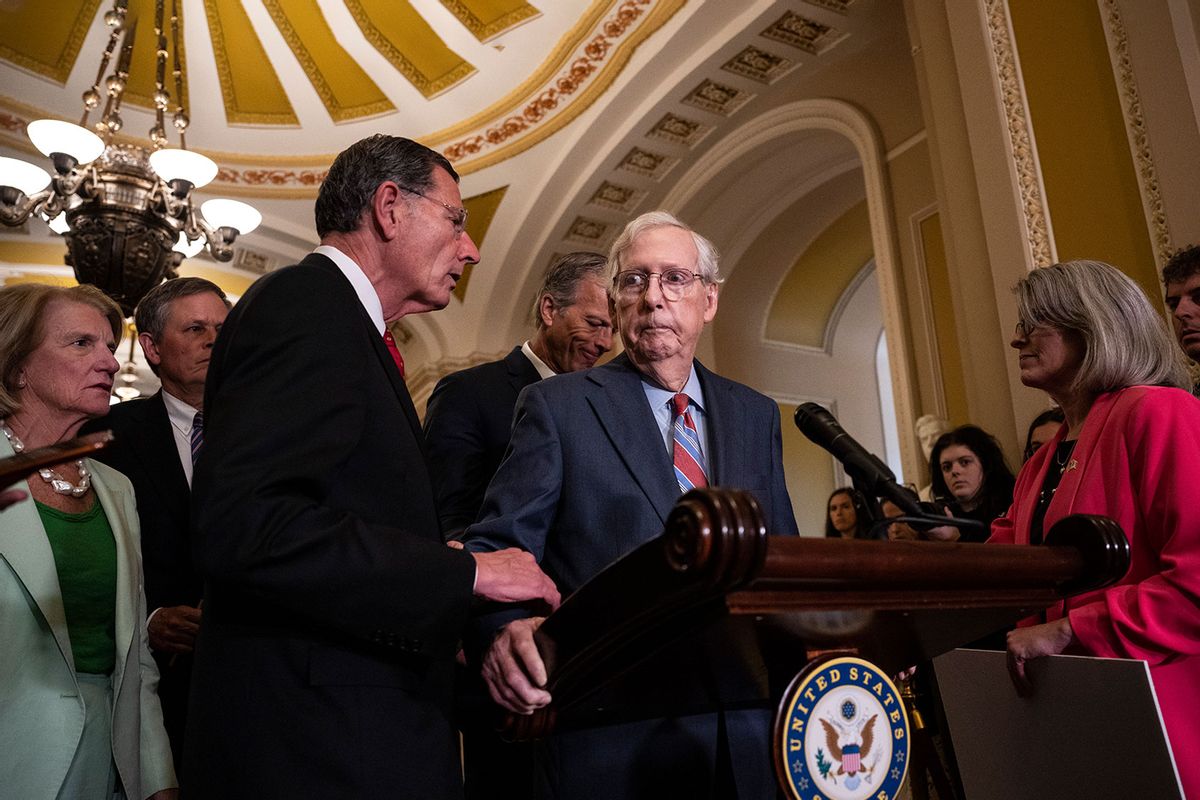 Senate Minority Leader Mitch McConnell, R-Ky., tripped and fell while exiting a plane at Ronald Reagan Washington National Airport this month, two sources with knowledge of the incident told NBC News. The 81-year-old was not hurt seriously, and the previously unreported fall occurred July 14 after the flight was cancelled with passengers on board. One person who was on the plane but did not witness McConnell's fall described it as a "face plant," adding that they spoke to another passenger who assisted McConnell afterward.
As a precaution, the Kentucky Republican has also been using a wheelchair to navigate busy airports, a source familiar with his practices told the outlet. McConnell, a polio survivor with a history of difficulty maneuvering on stairs and other obstacles, previously sustained a concussion and a cracked rib after a fall in Washington earlier this year, causing him to spend six weeks away from the Senate. He also fractured a shoulder in a 2019 fall in Kentucky, which required surgery.
The report comes after his nearly 20-second pause during a press conference Wednesday, which reignited concerns about his overall health. "He's definitely slower with his gait," an anonymous Republican senator told NBC News, adding that McConnell does not address health issues in their closed-door meetings. McConnell, however, assured reporters he was fine after the incident. "The president called to check on me. I told him I got sandbagged," McConnell joked to reporters, referencing President Joe Biden's explanation for his fall last month.