USA News
One of the most iconic pieces of space exploration history goes up for auction – WSVN 7News | Miami News, Weather, Sports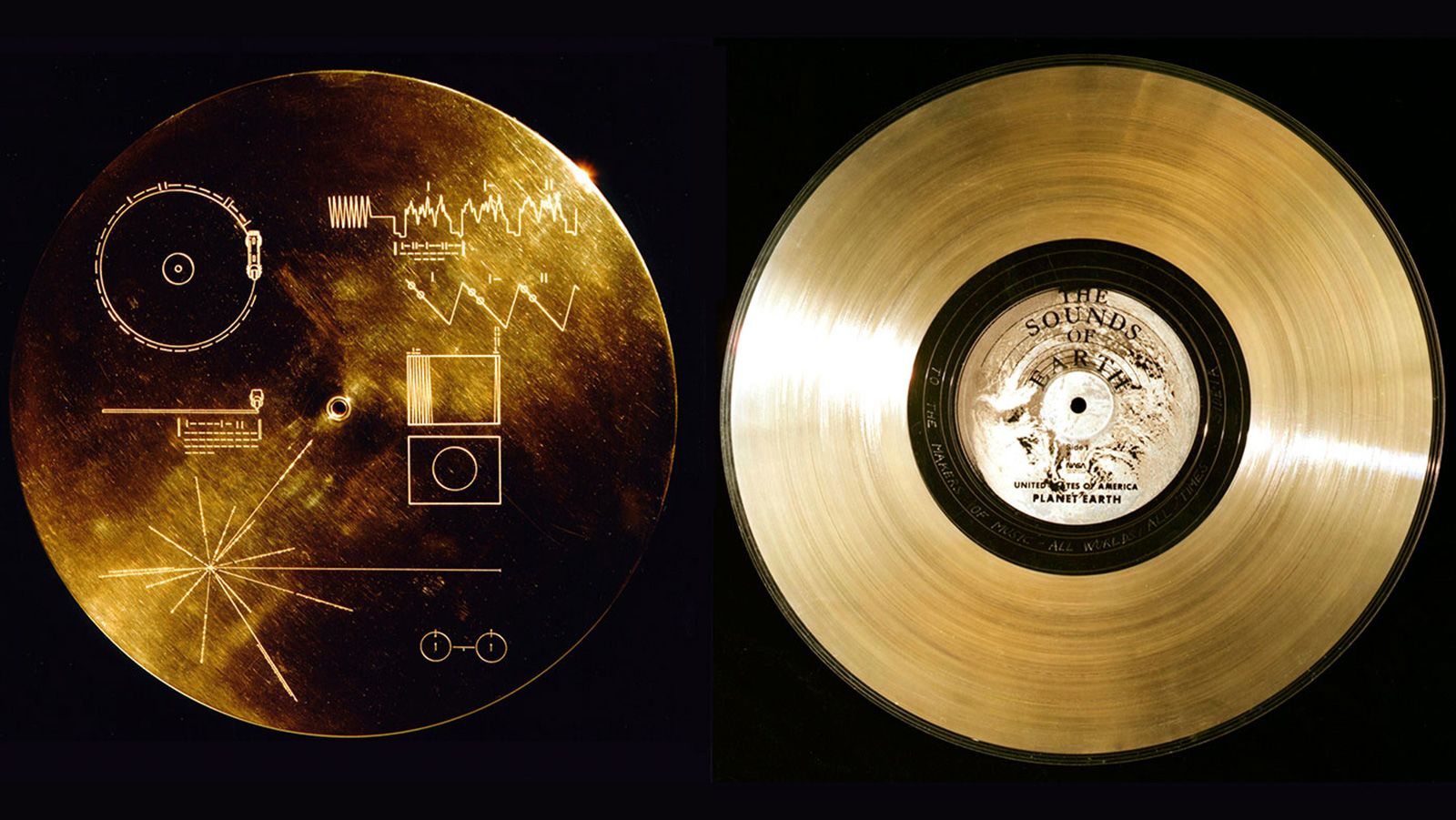 (CNN) — One of the most iconic pieces of space exploration history is up for auction.
When NASA's twin Voyager probes lifted off to explore the solar system just weeks apart in 1977, they carried identical golden records designed as the first recorded interstellar message from humankind to potential intelligent life in the cosmos.
The records had both audio and visuals that aimed to capture Earth's diversity of life and culture, including greetings in 59 human languages and 115 images of life.
Now, a copy of the master recording for NASA's Voyager Golden Record — the one kept by the late astronomer Carl Sagan and his wife, producer Ann Druyan — will be for sale at Sotheby's New York on Thursday.
The recordings, contained on two double-sided reels of audiotape, are expected to fetch between $400,000 and $600,000. The audio quality of both tapes is "excellent," according to the auction house.
The tapes are still in their original Columbia Recording Studios boxes, marked by handwritten labels. One reel includes music, humpback whale songs, United Nations delegates speaking, greetings and other sounds from across the world. The second tape features different styles of world music, including Chuck Berry's "Johnny B. Goode," Senegalese percussion, a Peruvian wedding song, a Navajo night chant and an Indian vocal raga, according to Sotheby's.
Sagan and Frank Drake, both professors of astronomy at Cornell University at the time, were approached by officials at NASA to create the unique record as a follow-up to their work on the plaque aboard Pioneer 10. Fellow Pioneer collaborator Linda Salzman also joined the committee, along with Druyan as creative director. The team had six months to capture the sounds and visuals of Earth.
Druyan compiled a sound essay of the history of Earth, weaving into it recordings of a rain forest humming with life, the brain waves and heart sounds of a young woman in love, and a mother's first words to her baby. Additionally, the record included sounds that provided context for the celestial neighborhood around our planet, such as a distant pulsar and a rapidly rotating neutron star.
Eight copies of the record, made of copper and plated in gold, were produced, including the two that flew to space. Each record cover was etched with symbols depicting how to locate the sun and instructions on how to play the record.
The records, now traveling beyond our solar system through interstellar space, were designed to last between 1 billion and 5 billion years. A hand-carved inscription on the records reads, "To the makers of music — all worlds, all times," serving as the only example of human handwriting on each Voyager mission.
An unexpected journey
When the Voyager probes launched in 1977, no one expected that the twin spacecraft would have their missions extended from four years to 45 years and counting.
Now, the mission team is getting creative with its strategies for the power supply and instruments on both Voyager 1 and 2 to enable both probes to continue collecting valuable data as they explore uncharted interstellar territory.
Voyager 1 is currently the farthest spacecraft from Earth at about 15 billion miles (24 billion kilometers) away, while Voyager 2 has traveled more than 12 billion miles (20 billion kilometers) from Earth, said Suzanne Dodd, Voyager's project manager at NASA's Jet Propulsion Laboratory in Pasadena, California.
Both are in interstellar space and the only spacecraft to operate beyond the heliosphere, the sun's bubble of magnetic fields and particles that extends well beyond the orbit of Pluto.
As the sole extensions of humanity outside the heliosphere's protective bubble, the two probes are alone on their cosmic treks as they travel in different directions.
Think of the planets of the solar system as existing in one plane. Voyager 1's trajectory took it up and out of the plane of the planets after it passed Saturn, while Voyager 2 passed over the top of Neptune and moved down and out of the plane of planets, Dodd said.
The information collected by these long-lived probes is helping scientists learn about the cometlike shape of the heliosphere and how it protects Earth from energized particles and radiation in interstellar space.
But it has taken a lot of care and monitoring to keep the "senior citizens" operating, Dodd said.
"I kind of describe them as twin sisters," Dodd previously told CNN. "One has lost its hearing and it needs some hearing aids, and another one has lost some sense of touch. So, they've failed differently over time. But in a general sense, they're very healthy for how old they are."
As long as both Voyager 1 and 2 remain healthy, it's likely the aging probes will continue their record-breaking missions for years to come.
The-CNN-Wire™ & © 2023 Cable News Network, Inc., a Time Warner Company. All rights reserved.