USA News
Small plane towing banner lands in ocean off crowded New Hampshire beach; pilot unhurt – WSVN 7News | Miami News, Weather, Sports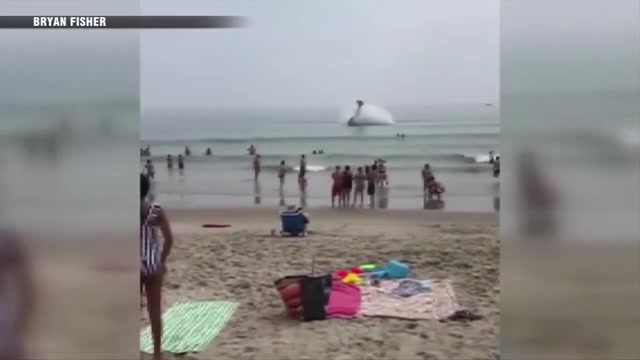 HAMPTON BEACH, N.H. (AP) — A small plane towing a banner landed in the ocean off a crowded New Hampshire beach on Saturday, and lifeguards rescued the pilot, who was unhurt, authorities said.
The single-engine Piper PA-18 plane landed about noon off Hampton Beach, witnesses said. The Federal Aviation Administration said in a statement that the pilot was the only person on board.
Hampton Police Chief Alex Reno told WMUR-TV that the pilot was rescued by lifeguards, and wasn't hurt.
The plane has since been pulled to shore and was sitting on the beach.
The FAA said it would investigate the cause of the incident, along with the National Transportation Safety Board.
The Hampton Police Department and the New Hampshire Beach Patrol did not immediately respond to messages for comment.
Copyright 2023 The Associated Press. All rights reserved. This material may not be published, broadcast, rewritten or redistributed.