USA News
'Someone's Going To End Up Dead': New Report Details 'Chaos' Of Astroworld Fest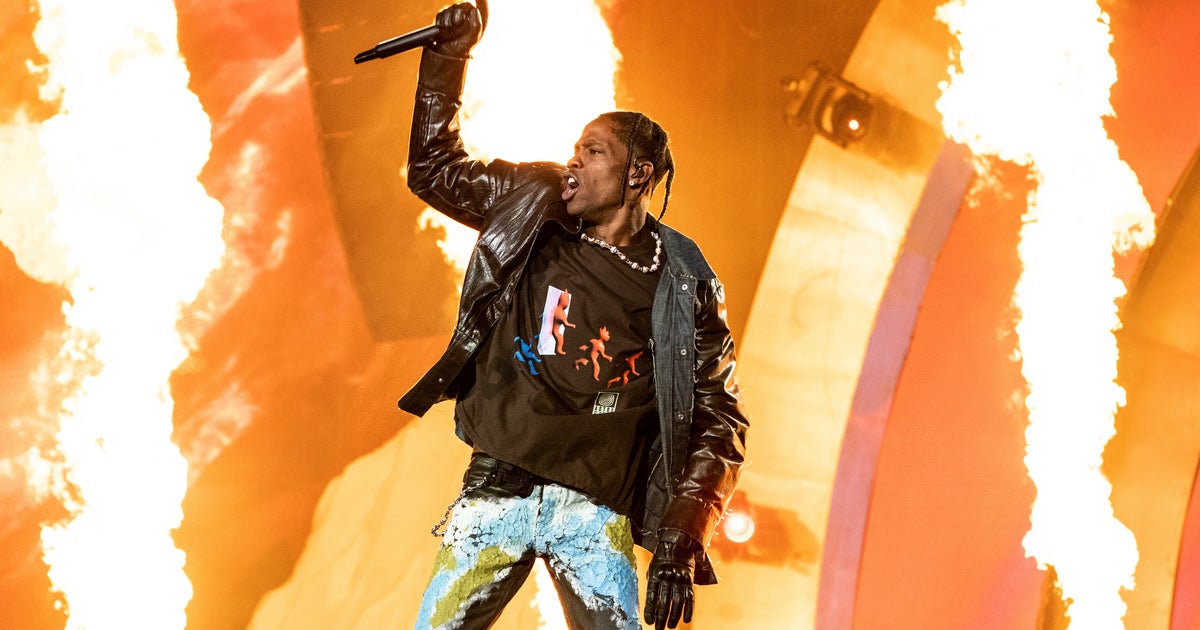 HOUSTON (AP) — Just moments before rap superstar Travis Scott took the stage at the deadly 2021 Astroworld festival, a contract worker had been so worried about what might happen after seeing people getting crushed that he texted an event organizer saying, "Someone's going to end up dead," according to a police report released Friday.
The texts by security contract worker Reece Wheeler were some of many examples in the nearly 1,300-page report in which festival workers highlighted problems and warned of possible deadly consequences. The report includes transcripts of concertgoers' 911 calls and summaries of police interviews, including one with Scott conducted just days after the event.
The crowd surge at the Nov. 5, 2021, outdoor festival in Houston killed 10 attendees who ranged in age from 9 to 27. The official cause of death was compression asphyxia, which an expert likened to being crushed by a car. About 50,000 people attended the festival.
"Pull tons over the rail unconscious. There's panic in people eyes. This could get worse quickly," Reece Wheeler texted Shawna Boardman, one of the private security directors, at 9 p.m. Wheeler then texted, "I know they'll try to fight through it but I would want it on the record that I didn't advise this to continue. Someone's going to end up dead."
Scott's concert began at 9:02 p.m. In their review of video from the concert's livestream, police investigators said that at 9:13 p.m., they heard the faint sound of someone saying, "Stop the show." The same request could also be heard at 9:16 p.m. and 9:22 p.m.
In an Aug. 19, 2022, police interview, Boardman's attorneys told investigators that Boardman "saw things were not as bad as Reece Wheeler stated" and decided not to pass along Wheeler's concerns to anyone else.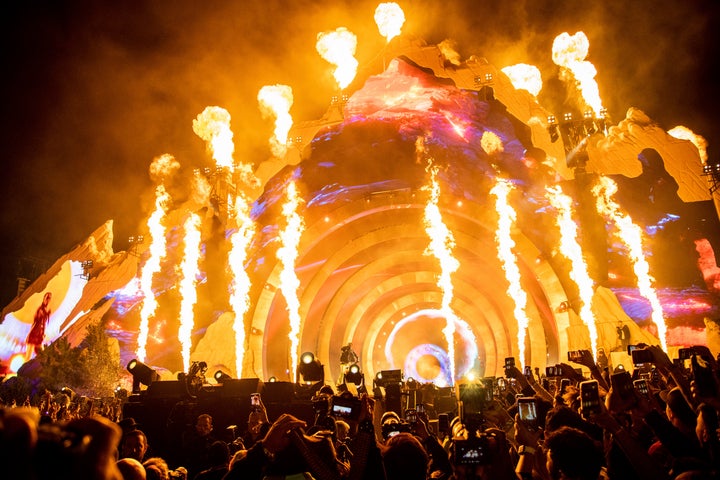 During a police interview conducted two days after the concert, Scott told investigators that although he did see one person near the stage getting medical attention, overall the crowd seemed to be enjoying the show and he did not see any signs of serious problems.
"We asked if he at any point heard the crowd telling him to stop the show. He stated that if he had heard something like that he would have done something," police said in their summary of Scott's interview.
Hip-hop artist Drake, who performed with Scott at the concert, told police that it was difficult to see from the stage what was going on in the crowd and that he didn't hear concertgoers' pleas to stop the show.
Drake found out about the tragedy later that night from his manager, while learning more on social media, police said in their summary.
Marty Wallgren, who worked for a security consulting firm hired by the festival, told police that when he went backstage and tried to tell representatives for Scott and Drake that the concert needed to end because people had been hurt and might have died, he was told "Drake still has three more songs," according to an interview summary.
Daniel Johary, a college student who got trapped in the crush of concertgoers and later used his skills working as an EMT in Israel to help an injured woman, told investigators hundreds of people had chanted for Scott to stop the music and that the chants could be heard "from everywhere."
"He stated staff members in the area gave thumbs-up and did not care," according to the police report.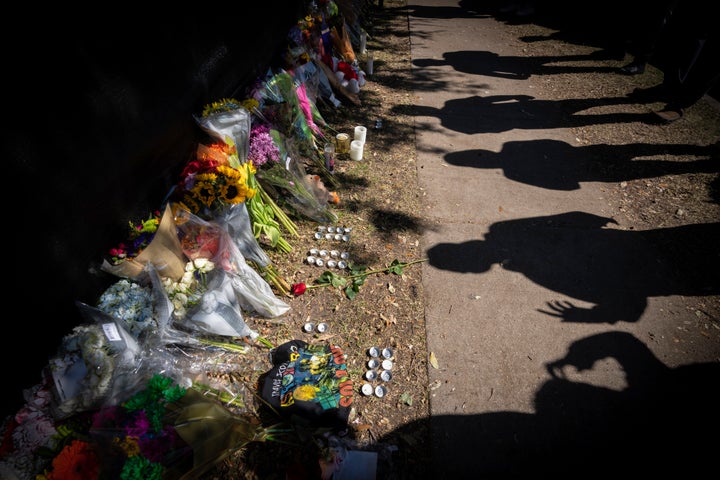 Richard Rickeada, a retired Houston police officer who was working for a private security company at the festival, told investigators that from 8 a.m. the day of the concert, things were "pretty much in chaos," according to a police summary of his interview. His concerns and questions about whether the concert should be held were "met with a lot of shrugged shoulders," he said.
About 23 minutes into the concert, cameraman Gregory Hoffman radioed into the show's production trailer to warn that "people were dying." Hoffman was operating a large crane that held a television camera before it was overrun with concertgoers who needed medical help, police said.
The production team radioed Hoffman to ask when they could get the crane back in operation.
Salvatore Livia, who was hired to direct the live show, told police that following Hoffman's dire warning, people in the production trailer understood that something was not right, but "they were disconnected to the reality of (what) was happening out there," according to a police summary of Livia's interview.
Concertgoer Christopher Gates, then 22, told police that by the second or third song in Scott's performance, he came across about five people on the ground who he believed were already dead.
Their bodies were "lifeless, pale, and their lips were blue/purple," according to the police report. Random people in the crowd – not medics – provided CPR.
The police report was released about a month after the grand jury in Houston declined to indict Scott on any criminal charges in connection with the deadly concert. Police Chief Troy Finner had said the report was being made public so that people could "read the entire investigation" and come to their own conclusions about the case. During a news conference after the grand jury's decision, Finner declined to say what the overall conclusion of his agency's investigation was or whether police should have stopped the concert sooner.
More than 500 lawsuits were filed over the deaths and injuries at the concert, including many against concert promoter Live Nation and Scott. Some have since been settled.
Finley reported from Norfolk, Virginia.