USA News
Tesla unveils new-look Cybertruck – four years after embarrassing gaffe at launch presentation | Science & Tech News
Tesla has shared a new look of its upcoming Cybertruck vehicle – almost four years after it was announced.
The unusual looking electric pick-up truck, first unveiled back in 2019, is nearing full production – and company boss Elon Musk has said deliveries should begin by the end of the year.
He provided the update during the carmaker's second-quarter earnings call, where images were shared of the Cybertruck being built at a factory in Texas.
It came just a few days after Tesla revealed the first model had been completed.
The photos released during Wednesday's earnings call show the angular vehicle being assembled.
Tesla said it is still testing the long-delayed truck for "final certification and validation" before full-scale commercial production can get under way.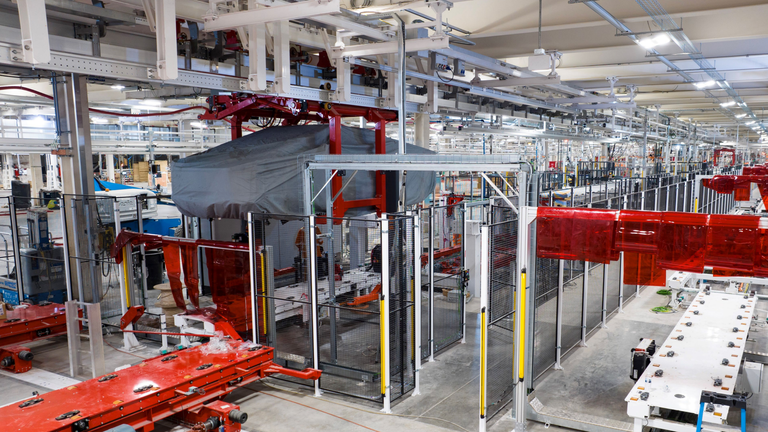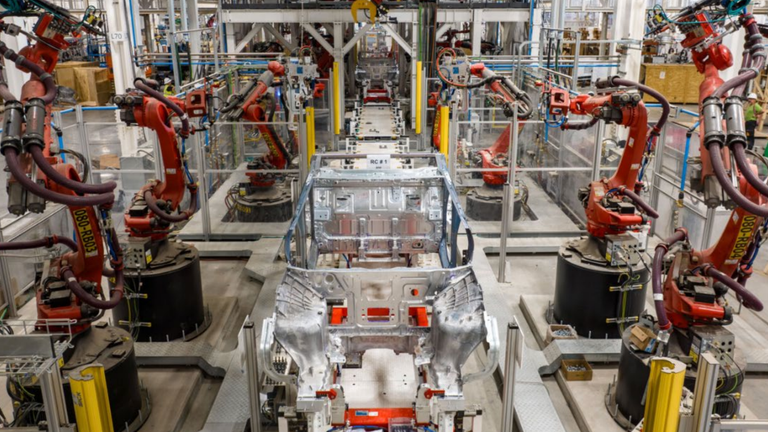 Musk added the Cybertruck would be the only vehicle of its type with four doors, a 1.8m (6ft) bed, and a small enough footprint to fit inside a 6m (20ft) garage.
"One of the elements of good design is it should feel bigger on the inside than it looks on the outside," he added.
Analysts were quick to cast doubt on his delivery ambitions, though, with rivals like Ford having unveiled far more conventional looking electric pick-ups that are less complicated to manufacture.
Seth Goldstein, of Morningstar Research, said there may not be "meaningful volumes" of Cybertrucks until 2025.
Read more:
Tesla sees record deliveries after price cuts
Tesla investigated over steering wheels falling off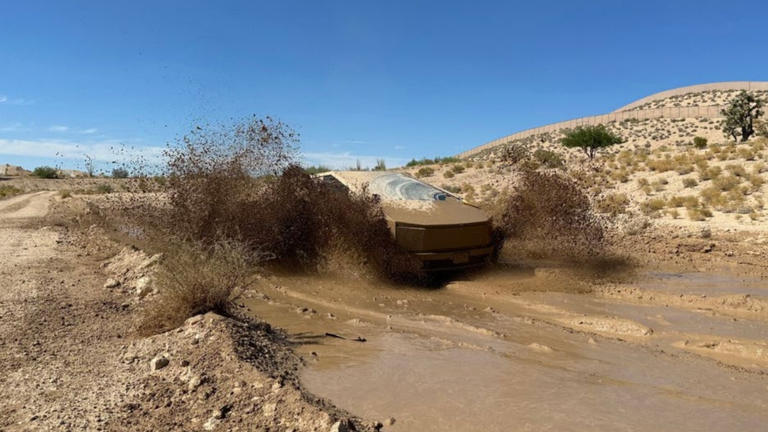 Musk: 'We're in turbulent times'
Cybertruck has endured a long route to market – suffering several delays since an embarrassing debut when its supposedly unbreakable windows shattered twice during a stunt to prove how strong they were.
Musk claimed demand had been strong despite the gaffe, with 150,000 orders placed within days.
Back then, the starting price was $39,990 (£31,000) – but Musk's hinted it could change. Tesla has lowered prices of some existing cars to drive growth amid the uncertain economic climate.
The billionaire admitted he didn't know "what the hell is going on" with the economy during the earnings call.
"One day it seems like the world economy is falling apart, next day it's fine," said the world's richest man.
"I don't know what the hell is going on. We're in, I would call it, turbulent times."