USA News
Throngs of fans greet Lionel Messi on Lincoln Road after visit to Adidas store – WSVN 7News | Miami News, Weather, Sports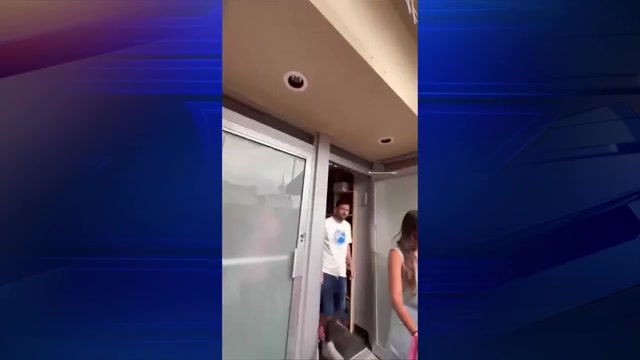 MIAMI BEACH, FLA. (WSVN) – Messi mania spilled onto South Beach after the soccer superstar made a visit to an athletic apparel store on Lincoln Road.
Cellphone video captured Lionel Messi and his family as they walked out of the Adidas store at 846 Lincoln Road, late Friday afternoon.
A mob of fans greeted Messi and began chanting his name. Some of them surrounded the Audi where he got in and was taken away.
Just after 6:10 p.m., 7News cameras captured a couple dozen people standing outside the store, perhaps hoping Inter Miami's star player would return.
These latecomers said they heard the buzz about Messi being on Lincoln Road. Unfortunately, they were unable to get a glimpse of him.
Among these fans was a man who came to have his jersey signed by Messi.
"It's crazy, and him coming here, so it's unbelievable," he said.
When asked how he felt about Messi's surprise Lincoln Road stop, the man replied, "I'm in shock."
While Messi would likely be mobbed by fans in other parts of the world, the 36-year-old has been able to be out and about with his family after he arrived in South Florida to play for Inter Miami.
Messi has been spotted in places like Cafe Prima Pasta in Miami Beach and a Publix supermarket  in Sea Ranch Lakes, a village near Fort Lauderdale.
Lionel's pink jersey is among the items currently for sale at Adidas stores.
Copyright 2023 Sunbeam Television Corp. All rights reserved. This material may not be published, broadcast, rewritten or redistributed.