USA News
Wife of Alleged Gilgo Beach Serial Killer Rex Heuermann Files for Divorce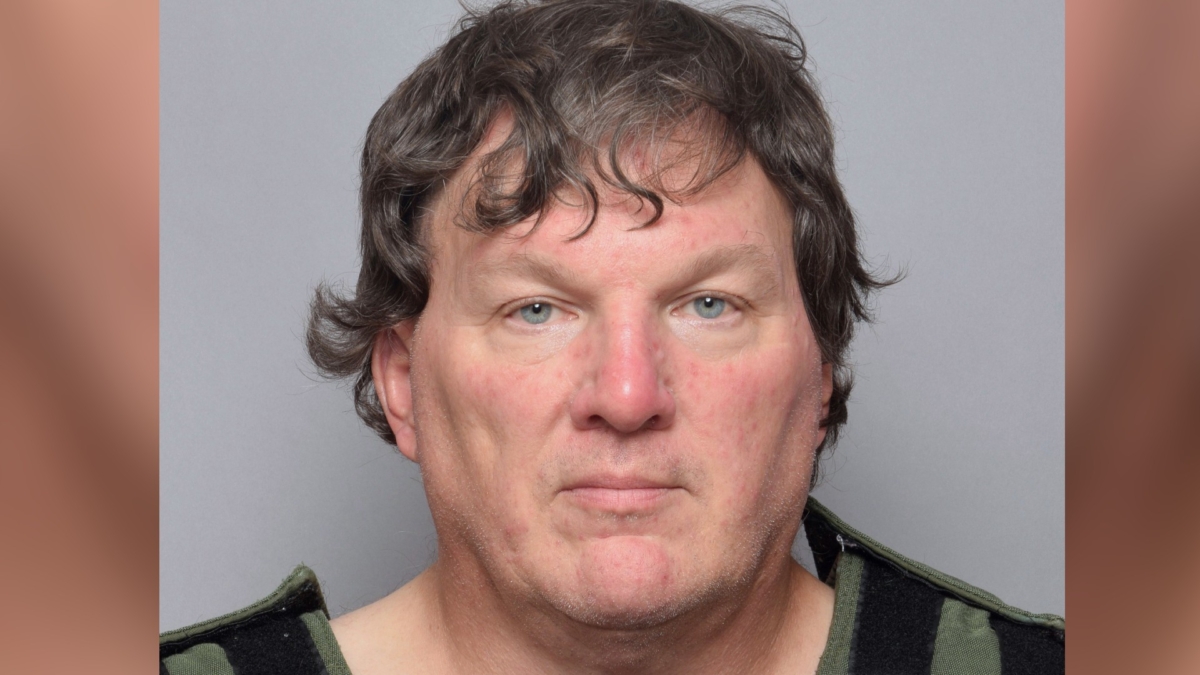 The wife of the suspected Gilgo Beach serial killer Rex Heuermann has filed for divorce, according to court documents.
Asa Ellerup, 59, the wife of Manhattan architect Mr. Heuerman—who police have confirmed is the suspected serial killer in the case—filed for divorce in Suffolk County Supreme Court against her husband of more than 20 years on July 19.
The docket states that the matrimonial filing will be "uncontested." Other documents submitted include a "summons with notice" and a "notice concerning continuation of health care coverage."
Ms. Ellerup is being represented by attorney Robert Macedonio, who confirmed to The Daily Beast that a summons and complaint were filed, adding that his client plans to file further cases at the end of this month.
It is not immediately clear if Mr. Heuermann plans to contest the divorce or if he has retained legal representation for the matter.
The Epoch Times has contacted the attorney representing him in his criminal case for further comment.
The divorce filing comes less than a week after Mr. Heuermann, 59, was charged with killing three women: Melissa Barthelemy, 24,  who disappeared in July 2009, Megan Waterman, 22, who disappeared in June 2010, and Amber Lynn Costello, 27, who was last seen in September 2010.
Police believe the women may have been sex workers and escorts who advertised their services on Craigslist. Their bodies were found months later in December buried along an isolated beach highway on New York's Long Island.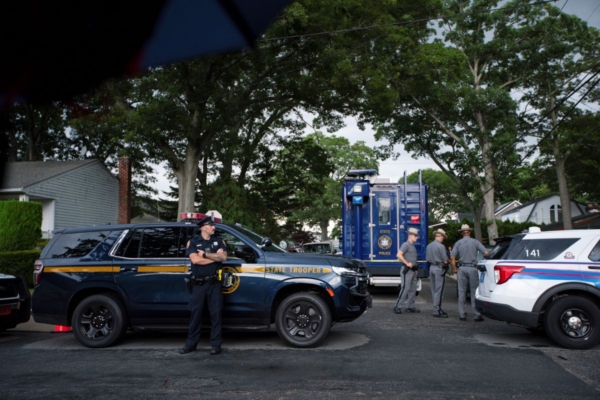 Heuermann Is a 'Loving Husband, Devoted Father'
He is also suspected of having killed a fourth woman in a case, Maureen Brainard-Barnes, 25, who vanished in July 2007 and whose remains were also later found by police.
A total of 11 sets of human remains were found by law enforcement officials along the beach highway.
According to court documents (pdf), police linked Mr. Heuermann to the deaths of the three women using witness tips, cellular phone records, burner phones, DNA recovered from a pizza box he threw away, and a DNA sample from hair found on burlap allegedly used to restrain and Ms. Waterman's remains.
"Each of the four victims were found similarly positioned, bound in a similar fashion by either belts or tape," court documents state.
Mr. Heuermann pleaded not guilty on July 14 to three counts of first-degree murder and three counts of second-degree murder.
His defense attorney Michael J. Brown has described his client as a "loving husband" and "devoted father" without a prior criminal history.
"Rex Heuermann is 59 years old with no prior criminal history," Mr. Brown said in a statement to local channel News 12 Long Island. "He is a loving husband to his wife of over 25 years and an involved and dedicated father to his daughter and stepson."
"There is nothing about Mr. Heuermann that would suggest that he is involved in these incidents and while the government has decided to focus on him despite more significant and stronger leads, we are looking forward to defending him in a court of law before a fair and impartial jury of his peers," he added.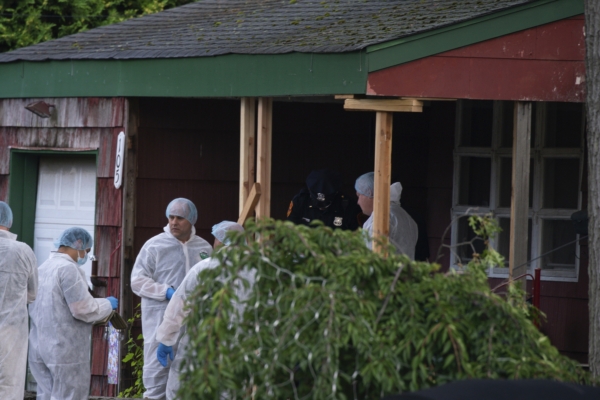 Wife Was 'Out of State' at Time of Killings
Police have said Ms. Ellerup, Mr. Heuermann's second wife with whom he shared two children and a home in Massapequa Park, New York, was out of state at the time of the killings and isn't considered a suspect.
The Court filings state that "Based upon cellular telephone billing records, on June 4, 2010, the cellular telephone subscribed to by Defendant Heuermann's wife traveled from New York to Maryland."
"On June 8, 2010, the cellular telephone subscribed to by Defendant Heuermann's wife returned to New York from Maryland. Consequently, based upon cellular telephone records, the cellular telephone subscribed to by Defendant Heuermann's wife was out of New York State during the time of Megan Waterman's disappearance," court papers state.
They further add that "On September 5, 2010, the cellular telephone subscribed to by his wife returned to New York from New Jersey. Consequently, the cellular telephone subscribed to by Defendant Heuermann's wife was out of New York State during the time of Amber Costello's disappearance.
Following Mr. Heuermann's arrest, police began searching a storage facility in the Long Island community of Amityville as part of their investigation into the Gilgo Beach killings. They have also expanded their probe into Las Vegas, Nevada, where Mr. Heuermann had a timeshare, and South Carolina, where he also has property, according to police.
"We are currently reviewing our unsolved cases to see if he has any involvement," the Las Vegas Metro Police Department said in a statement Tuesday.